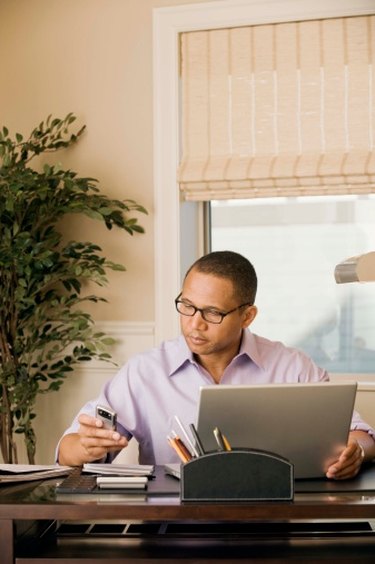 Straight Talk is a partner company of TracFone, and works in a similar way. There are no contracts, so users pay for their service month by month, or by purchasing minutes whenever they feel like it. If your Straight Talk minutes have run out, you can refill them by visiting Straight Talk's website.There are no rollover minutes with Straight Talk, so even if you have leftover minutes from a couple months back, you'll still need to put more minutes on your Straight Talk phone.
Step 1
Log onto Straighttalk.com.
Step 2
Hover your cursor over the "Refill" tab at the top of the page, then select "Refill On Demand."
Step 3
Log into your account by entering your email address and password. If you don't yet have an account, create one by clicking "First time log in or first time user" and entering your Straight Talk phone number on the following page.
Step 4
Select the type of plan you want. As of April, 2011, the lowest plan is $30 for 1,000 minutes, 1,000 texts, 30MB of data and unlimited 411 calls. The most expensive plan is one year of unlimited talk, text, MMS and Web service for $540.
Step 5
Fill out your credit card information and submit your payment. Your minutes will be added, and you can begin using your Straight Talk phone again.