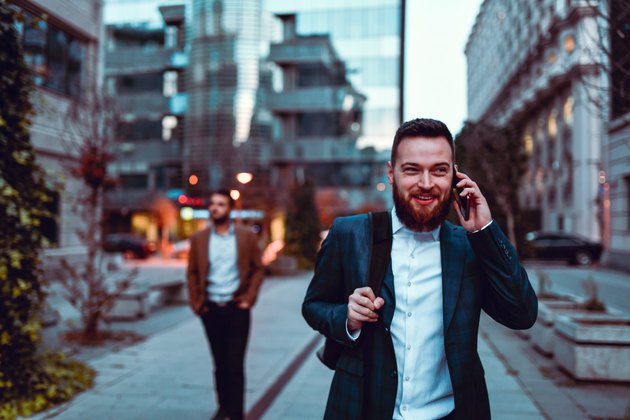 If you need to get some Straight Talk minutes, it's difficult to get them for free immediately unless you know someone who has an unused card they're willing to give you. However, there are legitimate ways to earn a free Straight Talk service plan over time if you enroll in Straight Talk's rewards program and do some work to earn rewards points, participate in promotions and get referrals. You can also get cheaper service if you use the auto-refill option and check the Straight Talk website for any special offers on phones and service plans.
Don't Let Scams Tempt You
When looking for how to get free Straight Talk minutes, you might come across websites that claim they can give you a free $45 Straight Talk phone card immediately. Often, these sites will ask for personal information like your name and phone number. In return, they claim to generate a code you can enter into the Straight Talk website or app to extend your service.
Avoid such sites since they may try to steal your information. If they do really offer free Straight Talk cards, they could come from an illegal source or not even work.
Free Straight Talk Service Plan
Signing up for Straight Talk's rewards program offers you a legitimate way to get a free Straight Talk service plan. This program allows you to earn loyalty points through games, purchases, videos, social media activity, referrals and other promotions. Although you probably won't get free minutes immediately, you can accumulate points over time and redeem them for a free month of service or an extra data plan.
According to the Straight Talk website, earning 4,500 points can get you a $45 service plan with talk, text and 10 GB of data as of November 2019. Earning 1,000 points can get you a global calling card or 1 GB data add-on plan, while 2,000 points can get you a 2 GB data add-on plan.
When you first sign up, Straight Talk gives you 200 points as a sign-up bonus to get started. The company's website also mentions that simply referring one person will give you a free month of service, and you can refer 12 people to get a whole year free. You can also play the Straight Talk Rewards Spin the Wheel game daily to get even more points, special offers or free apps for your phone.
Auto-Refill for Cheaper Minutes
While you don't actually get free minutes, opting for the auto-refill option rather than buying and redeeming Straight Talk cards can save you around $1 to $5 per month. This involves choosing a specific service plan that will vary by the amount of high-speed mobile data access you get. For example, choosing auto-refill for the $35 plan with 3 GB of data will save you $1. You can save $5 a month if you opt for the $55 unlimited plan and keep it for three months.
As a bonus to paying less each month, using auto-reload will double how many Straight Talk reward points you receive. This will bring you closer to earning a free Straight Talk service plan.
Other Options for Straight Talk Minutes
If you really need Straight Talk minutes immediately, your best bet may be to just buy an airtime card or enroll in auto-refill and then start using the rewards program to work toward a free plan. However, it may still pay to check the Straight Talk website to see if they're offering any special promotions. For example, the site sometimes offers a discount on a new phone with a service plan, but this may only work for new customers.
You can also try asking friends and family if they have any unused Straight Talk cards. They could have switched providers and never ended up redeeming their airtime.
You can also check online auction sites like eBay to look for discounted Straight Talk cards and save some money. However, beware that there's a risk the card may not be valid and can lead to more work to get a refund from the seller.