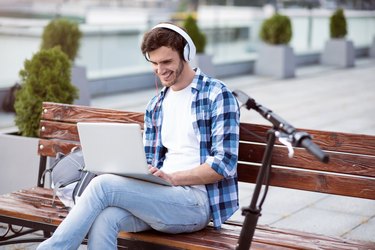 GameFly is a mail-based video game rental service that allows you to rent an unlimited number of games for a monthly fee. The number of games you can receive at once depends on the selected membership plan. GameFly often runs trials that give you one month of service for free. Before the end of the trial, you must cancel the membership if you don't want to get billed. Canceling a GameFly account is done via the GameFly website. By canceling the GameFly account, the email address, password and any reward points associated with the account will be deleted.
Step 1
Open the gamefly.com webpage in your web browser. Click "Log In" to sign in to your account if you aren't already signed in.
Step 2
Click the "My Account" tab. Click "Change My Membership." Your current membership plan, billing date and activation date will be displayed.
Step 3
Click "Cancel Membership." You will be notified that any games you have out must be returned within seven days of the cancellation date. GameFly will send you an email with the cancellation link.
Step 4
Check the email address associated with the GameFly account for the cancellation email. Click the cancellation link to confirm the cancellation.