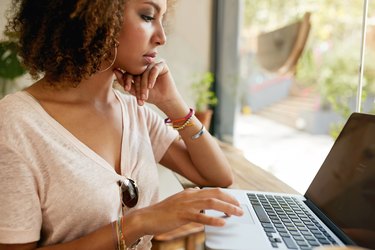 AOL's revenue stream is currently advertising based as opposed to subscription based. That means that you don't have to pay for an AOL account if you have a broadband Internet connection. The catch is that you must make the switch or continue to incur an monthly fee.
After changing to a free AOL account, your AOL email address will still work. However, you'll no longer benefit from McAfee security software and live technical support included with your paid subscription.
However, the money saved may make it worth it to forgo these services. So cut your Internet expenses by changing to a free AOL account.
Step 1
Navigate to My Account (myaccount.aol.com) and enter your username and password in the appropriate fields. Click the "Sign In" button.
Step 2
Answer the Account Security Question and click "Continue."
Step 3
Under Service Options, click "Manage My Subscriptions."
Step 4
Click the "Cancel Billing" link below your AOL Subscription Information.
Step 5
Review the confirmation page. It will offer you the option of switching to a lower-priced plan rather than canceling. Select a reason for canceling from the drop-down menu and click "Cancel My Billing." Your paid AOL account is subsequently canceled.
Step 6
Alternatively, you can call 888-265-8008 or 800-984-6207 to change your account.
Step 7
You will be given an automated menu. Choose the "Billing" option. At the menu, say "Operator" (You won't be given this option. Say it anyway). You will be transferred to an operator who will help you make the AOL plan change.