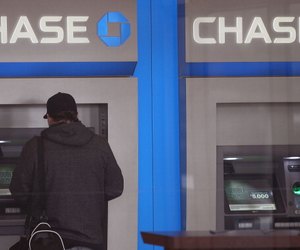 If you do not use a Chase checking or savings account, you may choose to close it. You cannot delete a Chase account online. There are two main ways you can close a Chase bank account. You can either go to your nearest Chase branch or you can call customer service if there is no branch around you. Note that if you have money in the account, you can choose to withdraw the entire amount or transfer it elsewhere.
Step
Find your account checkbook, which you will need for your account and routing numbers. You will also need an identification like driver's license.
Step
Visit the nearest Chase bank location. Bring your driver's license, checkbook or debit card for verification purposes. A bank representative can help you out with closing your existing Chase account.
Step
Contact Chase customer service at 1-800-935-9935 if you cannot locate a Chase branch nearby. Ask the Chase customer representative to close your account. The representative will ask you a few security questions, like name, Social Security number, date of birth and address to verify your account. Consult your checkbook or previous statements to answer account-related questions like account number. Note that the Chase customer representatives are available 24 hours per day, seven days a week.