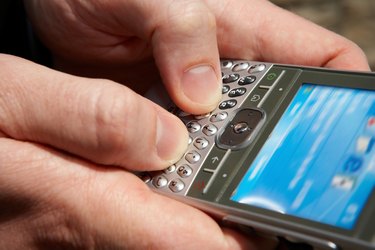 Boost Mobile is a cell phone company that offers customers all-inclusive plans, no contracts and a selection of different phones. Many people prefer no-contract carriers such as Boost to companies that require contracts. With a Boost pre-paid plan, you get a set price for services without a contract. Even with a checking account and no credit card, you can quickly and easily "Re-Boost" to refill your minutes or pay for your next month's worth of service.
Step 1
Log in to your Boost account via the Boost website at Boostmobile.com. Your login for the account is your PIN (personal identification number) and your Boost cell phone number. After you log in to the account, you will see a menu.
Step 2
Click on "Re-Boost" to add money to your account. If you want to set up the account for automatic payments, click on that option.
Step 3
Use your checking account to Re-Boost. For either a onetime payment or to set up automatic payments, you have to input your bank's routing number as well as your account number and send that information over the website's secure connection. Click on the confirmation button, and you have Re-Boosted your account.