Accessing your Sprint text message history will provide you with a record of the number of text messages you've sent from your phone and the number you've received. Sprint does not provide users with a detailed record of their text messages, but if you just want to track your usage, you can access your text message history online using Sprint self-help features.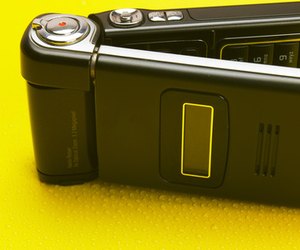 Step
Visit the Sprint website and click on "My Sprint," "My Account." Sign into your account with your username and password.
Step
Click "My Account" when your Sprint homepage appears. Scroll down to the "My Bill" section. Click the link "See my bill" underneath the section that says "Last Bill" within the "My Bill" menu. Wait for your current bill to appear.
Step
Hover your mouse over "Bill Date." Select the month for which you want to view your text message history.
Step
Scroll down the page to view the number of text messages you sent or received for that particular month.