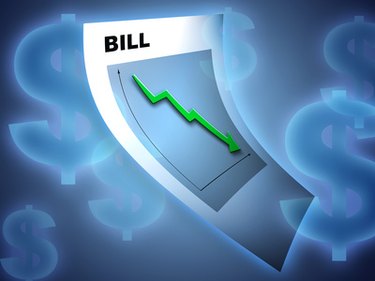 If you have a flat-rate plan with Verizon Wireless, you may have to pay a deposit every month. Sometimes, you cannot afford to pay your bill, or you may not be able to pay it because you will be away on vacation or out of the country. Either way, you can request a deposit waived for that month. Verizon will grant your request based on your account and background information.
Step 1
Contact Verizon Wireless customer service at 800-922-0204 or *611 from your handset. Follow the prompts for directing your call to billing.
Step 2
Verify your account information. This includes your full name, mobile number, street address, account number and last four digits of your Social Security number.
Step 3
Explain your situation to the Verizon Wireless representative. Ask if you can have your deposit waived for the month.
Step 4
Undergo a credit check. Verizon Wireless can determine if they can waive a fee based on your credit profile. According to Verizon's terms and conditions, they need to evaluate your credit history before modifying or changing your service. In this case, they will need to obtain a report from a consumer credit agency.
Step 5
Wait for the results of your credit history. This could take a day or two, depending on how fast Verizon Wireless accesses your report. If you have good credit standing, Verizon will waive the deposit. If not, Verizon will take the deposit out of your bank account.