TracFone offers prepaid phone service to users across the country. Periodically, you may wish to add minutes to someone else's TracFone account. Fortunately, you can do so using TracFone's website. You merely need the person's phone number or serial number. Since you likely know the person you are giving minutes to, you probably have the person's phone number. You can choose among several minute-card options that are best for you and the person receiving the minutes.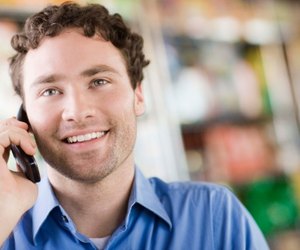 Step
Browse to TracFone's Airtime website.
Step
Review the available minute cards and choose the one that you want to add to the person's account. For example, you can choose one of TracFone's Web exclusives, regular "pay as you go" cards or long-term minute card options.
Step
Enter the number of cards to purchase, along with the person's phone number or serial number. Enter a promotional code if you have one. Press "Continue" to enter your credit or debit card information, and complete the purchase.
Step
Verify that the intended recipient received the minutes on his or her device. If the recipient did not receive the minutes, have the person call TracFone's customer service by dialing "611" from the device and explaining the situation. The recipient should be prepared to tell the responding agent your name and which minute card that you purchased for his or her line.