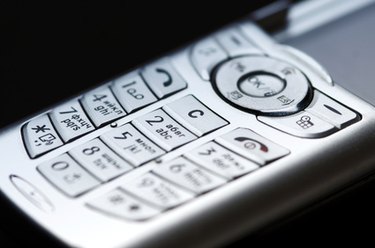 The Tracfone is a prepaid cellular phone that you purchase minutes for before use. This allows you to have the wireless phone without a contract. Most of the phones come with additional features, such as texting and even taking pictures. If you have images stored on your Tracfone you most likely want to back them up. It is possible to upload the images from your Tracfone to your computer. This allows you to delete the pictures from the phone, saving you storage space.
Step 1
Plug the USB data cable into the power port on the Tracfone phone. The power port is the same port you use to charge the battery on the phone.
Step 2
Connect the other end of the USB data cable to any available USB port on the computer.
Step 3
Click the "Start" button, followed by "Computer" (or "My Computer" in older versions of Microsoft Windows). Double-click the removable device icon to open a window with all of the contents currently stored on the phone.
Step 4
Double-click the "Pictures" folder. A new window opens with all of the Tracfone's pictures.
Step 5
Click-and-drag the images from the Tracfone picture window to any location on your computer. Once you have finished copying the pictures you can close out the window, right-click the removable device icon and select "Eject." Remove the Tracfone from the USB cable and the computer.