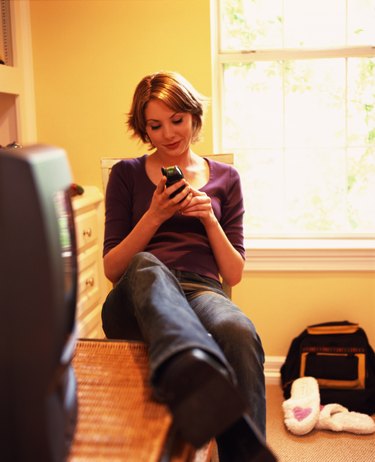 TracFone, a prepaid cellular service provider, bills itself as a budget-friendly option for people who want to avoid locking into an annual contract. TracFone is cheaper than other service providers, but it offers many of the same features, such as Caller ID. TracFone provides the Caller ID feature for free on all of its phones.
About Caller ID
With Caller ID, your cellphone displays the number of any person who calls you. The Caller ID feature is useful if you want to avoid calls from telemarketers or people you do not know. When someone calls you, the person or business name and phone number appears on your phone's screen. If a person uses a shielded number, though, you cannot see his name or number.
Activating Caller ID
Caller ID activates as soon as you activate your TracFone device. Once active, you cannot deactivate it. To activate your phone and start using Caller ID, visit the TracFone website. Click the "Activate/Reactivate Phone" link at the top of the page. Enter the requested information, including your name, email address and cellphone serial number. To use your phone, you also need to buy airtime. Add airtime online using a credit or debit card, or purchase a prepaid airtime card at a participating retail store.
Blocking Your Number
When you call someone, he has the ability to see your name and TracFone cellphone number if he has Caller ID. If you do not want the call recipient to view this information, you can temporarily block your name and number. To do this, dial 67, and then dial the number you want to call. You must dial 67 each time you wish to block your number. Call blocking is a free service.
Save Minutes with Caller ID
When you talk on your TracFone cellphone, you use up the prepaid minutes in your account. You can use the Caller ID feature to save minutes if you also have a landline telephone. To take advantage of Caller ID, look at the phone number when someone calls your TracFone cellphone, and then use the land line phone to call the person back. Use your cellphone as a pager to save minutes for when you really need them.