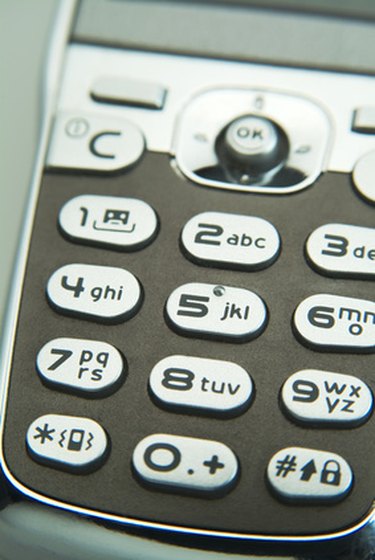 Cell phones come in handy when it comes to communication, but at the same time, they become a pain when you start receiving frequent unwanted calls. You may want to block incoming calls on your phone for a number of reasons. On your TELUS phone, there are two different ways to achieve this objective.
Step 1
Visit the TELUS website and sign into your account. Order the feature called "Call Screen," with which you will create a list of phone numbers that you want to have blocked. After enabling this feature, the owner of the blocked number will hear a recording upon calling your cell phone. The recording tells the caller that the number they're trying to reach is currently not accepting calls.
Step 2
Restrict the unwanted caller's number from your handset settings. For example, if you are blocking a number on a Samsung phone by TELUS, you can save the number in your contact list and browse through the contact's settings to assign the "Silent" tone to his name. In doing so, your phone will not ring when the restricted caller calls you.
Step 3
Dial 611 from your TELUS handset and speak to the representative about the TELUS feature known as "Call Display." Usually this feature is already activated on prepaid services and "Mike" (post-paid) plans. With this feature, you will be able to view phone numbers of all incoming calls on your phone display screen. This way, you can identify the unwanted caller's number and block the number by either of the two methods mentioned above.
Step 4
Dial 611 from your TELUS handset and tell the customer representative that you are no longer interested in having your name and number published in the TELUS customer directory and online phone book. This is a precautionary measure that will save you from potential unwanted callers in the future.