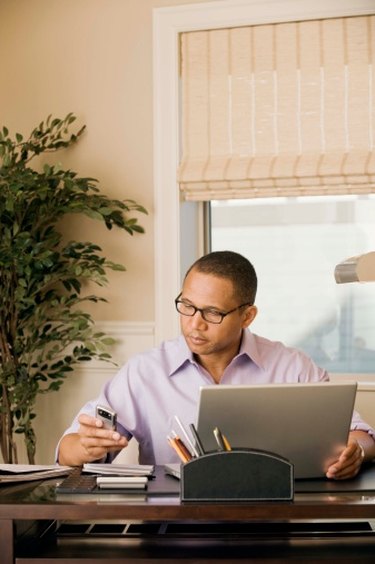 A blocked phone number is a number that is technologically not able to dial another phone number, because the receiving caller no longer wants to receive phone calls from the originating number. A person may block a phone number by simply picking up his phone and dialing a telephone code that instructs the phone company to no longer allow callers from a specific phone number to dial his number.
Step 1
Pick up the phone receiver of the phone line that you want to test for blocking.
Step 2
Dial the number of the person you believe may have blocked your number.
Step 3
Listen to find out whether the phone call goes through as normal. That is, the phone rings and an answering service picks up or the phone rings and the person receiving the call answers. If either of these two things happens, your phone number is not blocked from that number.
Step 4
Check any recorded messages that you hear when you dial the number you believe you are blocked from calling. Your phone number is blocked if you dial a number and hear a recorded message informing you that the user you are calling has blocked your number.
Step 5
Call any other phone numbers of people you believe may have blocked you. Repeat Steps 3 and 4.