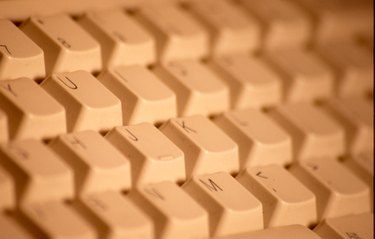 New technology has made it easy to read books online, and Google Books is a free program that offers readers free access to many popular books. The small type or the glare of a computer screen may be challenging for some, however, and copying and pasting the text of the document can be a good solution. You can easily paste the book text into a new document, which you can then save to your computer or print out to have a paper copy.
Step 1
Log on to your computer and sign in to your Google account. If you don't have one you can create an account by visiting google.com and clicking the button that says "Create Account." You will need to provide a few details about yourself and create a user name and password.
Step 2
Log on to the website google.books.com. At the top of the page is a search bar where you can search for a book you would like to read. Find the appropriate book that you would like to copy and paste.
Step 3
At the top right of the book is a tab called "Plain Text." Click this and the format of the book will change. Place your cursor just before the first word of the book's text, then left-click with your mouse. Holding the left click down, move the mouse so it highlights the entire text of the book, dragging the cursor down and across the entire book.
Step 4
Right-click over the highlighted text with your mouse and click "Copy."
Step 5
Open a blank Word document onto your desktop. Place your cursor over the blank page, right-click and then click "Paste." The document should now be filled with the text of the book. You can now click "File" at the top of the page and save the document under any name you choose.