"Secure Connection Failed" error messages show up when a Firefox user tries to load a secure -- https:// -- website. The warning does not mean the website is malicious or insecure. Firewall and proxies behavior affects secure certificate connections. Sometimes the Internet connection fails to process a secure certificate and a user sees the warning pop up. Firefox allows users to bypass warnings and add exceptions to trusted websites. The exception saves permanently and the warning message will not generate for that website again.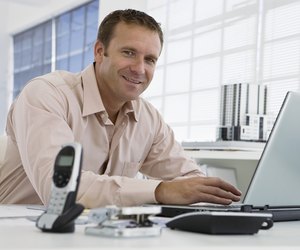 credit: Jupiterimages/Pixland/Getty Images
Add Exception
Step
Navigate to the websites that gives you the error in Firefox.
Step
A Firefox warning window will pop up immediately.
Step
Click on the "Add Exception" button at the bottom of the warning screen.
Step
Click on the "Get Certificate" button next to the location text field.
Step
Place a check mark next to "Permanently store this exception."
Step
Click on the "Confirm Security Exception" button.
Step
Click on the "Reload" or "Refresh" icon to refresh the Web page. The warning screen will be gone and you can browse the website.