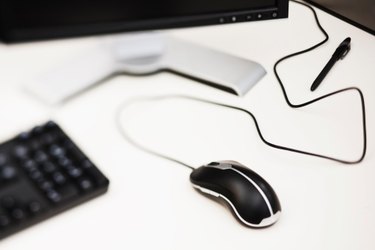 Mozilla Firefox can display a wide range of common Web and multimedia content, but the browser can only play certain types of specialized media with additional software and browser customization. RTSP, which is short for Real Time Streaming Protocol, is a type of streaming media that does not enjoy native support in Firefox. To watch RTSP video in Firefox, you must install the RealPlayer media player and manually configure Firefox to use RealPlayer for media processing.
Step 1
Open Firefox and navigate to the RealPlayer media player download page, if RealPlayer is not already installed on your computer (real.com/realplayer).
Step 2
Click the RealPlayer download button and save the installation file to your computer.
Step 3
Double-click the downloaded installation file and follow the on-screen prompts to install the RealPlayer application.
Step 4
Type "about:config" in the Firefox address bar and press enter to access advanced Firefox configuration. Click "I'll be careful, I promise!" at the prompt.
Step 5
Right-click the Firefox window and click "New" in the ensuing menu. Click "String" to open a new string value window.
Step 6
Type "network.protocol-handler.app.rtsp" in the preference name field and click OK.
Step 7
Type "/user/local/RealPlayer/realplay" in the string value field and click OK. Firefox will now recognize streaming RTSP media and use the the RealPlayer application to display RTSP video.