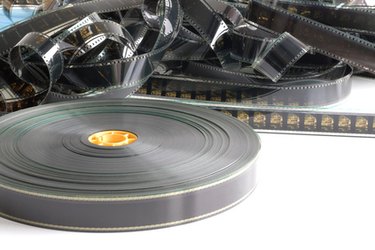 Downloading video from Blogger sites is simple with the use of Mozilla Firefox browser and an add-on called Video DownloadHelper. Video on sites like Blogger are in streaming format, playing in real-time as they download, not saved to your computer before they begin playing. But if you view videos from Blogger in a properly equipped Firefox browser, you can save any of them to your computer's hard drive.
Step 1
Download and install the Mozilla Firefox browser to your computer following all on-screen prompts.
Step 2
Open Mozilla Firefox. Select "Tools" from the toolbar located at the top of the browser, then scroll down and click "Add-ons" from the drop-down menu. This will prompt a new window to open.
Step 3
Double-click to highlight the "Get Add-ons" tab and type "Video DownloadHelper", exactly as shown, into the "search all add-ons" field and click on the magnifying glass.
Step 4
Select the Icon that shows the red, yellow and blue balloons along with the movie reel, by clicking on the "Add to Firefox" button located to its far right. A pop-up installation warning box will appear.
Step 5
Click on the "Install" button. The block will turn blue and you can watch the little meter rotate as the installation occurs. When done, the block will read "Install Complete." Restart Firefox with the button provided in the upper-right corner to finish the installation of Video DownloadHelper. The add-on will now be showing in your "Extensions" list and its balloon icon will be located on the Firefox toolbar. Close the add-ons window.
Step 6
Downloading videos from the Blogger site is now possible. The balloon icon will be in black and white until you start to play the video on the Blogger Web page; then it will turn to red, blue and yellow, and start to spin. When you now click on the arrow located next to the spinning balloons, you see a drop-down menu. Select "Download." A box will appear, prompting for a download destination folder and filename. Enter this information and click "Save." You have successfully downloaded the Blogger video onto your computer.