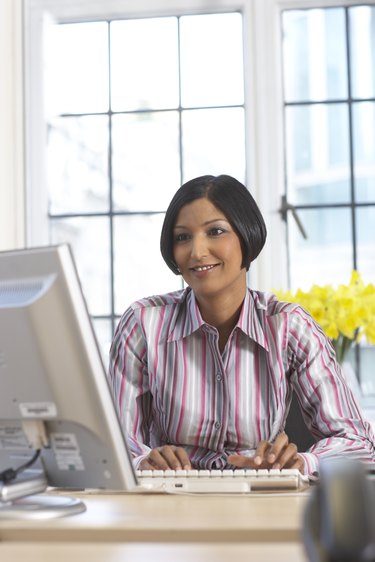 System Restore is a resourceful roll back utility in Windows-based operating systems. You can use it when you need to restore your computer to an earlier, functional point in time. Although System Restore resolves many of your computer issues, sometimes it malfunctions. When it won't restore your system to an earlier point in time, you can fix it with a little troubleshooting.
Run Safe Mode
Step 1
Exit all programs. Reboot your computer and press "F8" at the boot screen, until the boot options appear.
Step 2
Scroll down to "Safe mode" and press Enter.
Step 3
Press "R + the Windows key." Type "rstrui.exe" in the dialog box and click "OK." This launches System Restore.
Step 4
Attempt to restore your computer to an earlier date. Running the tool in Safe mode might unlock a locked file blocking it.
Adjust the Settings
Step 1
Click the Windows logo or the "Start" button in the bottom left corner of the desktop.
Step 2
Right-click "Computer" or "My Computer" and click "Properties."
Step 3
Click "System Protection" and click "System Restore."
Step 4
Ensure that a check is next to the "Restore System settings and previous versions of files" option.
Step 5
Drag the slider under the "Disk Space Usage" section as close to "Max Usage" as possible. Exit the System Restore Window.
Reboot your computer and run System Restore.
Remove Software
Step 1
Press the Windows key and click "Control Panel."
Step 2
Open "Add/Remove Programs" or "Uninstall a Program."
Step 3
Scroll down the list of installed applications. Remove any software that you don't need or use.
Step 4
Reboot your system and attempt to run System Restore.