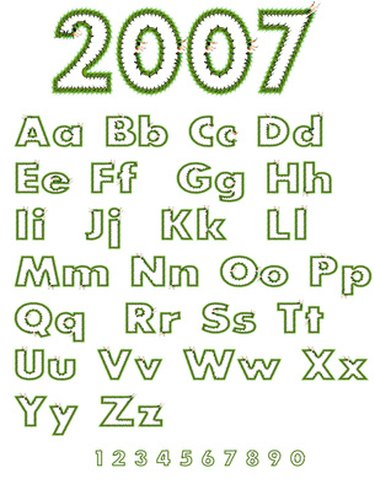 SHX files are shape-compiled files used in AutoCAD, which is a program used by architects and graphics designers for drawing and drafting. TTF files are true-type font files, which are digital font files used by both Apple and Microsoft. Converting SHX files to TTF files allows you to convert the shape-compiled files into digital font, which in turn allows you to use them in text editors that support digital fonts. The conversion must be done manually as there are no programs that automatically convert SHX files to TTF.
Step 1
Locate the folder on your computer in which the SHX file is stored. Expand the "Tools" menu, which is on the top toolbar.
Step 2
Open "Folder Options" and select "View" in the tab selection. Scroll down to "Hide extensions for known file types," and remove the check in the box. Click "Apply" and "OK" to save the changes.
Step 3
Right-click the SHX file, and click "Rename." Erase "SHX," and type in "TTF." A window will appear reading, "If you change a file name extension, the file might become unusable. Are you sure you want to change it?" Click "Yes."