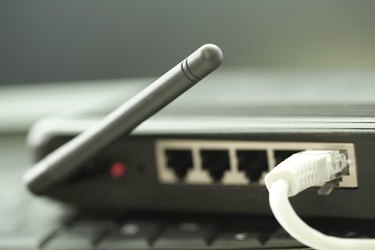 The technology that powers our home networks today has undergone an incredible evolution over the past decade. That being said, core elements of the network have remained relatively unchanged through this period of great growth. Regardless of whether you are using a wireless or fiber optic internet connection, you will have noticed that a router is still used to act as the final intermediary between your internet connection and your connected device.
Although the steps for connecting to your router while inside of your network are relatively straightforward, you will need to use a few additional steps if you are trying to access routers from outside the network.
The Basics of Remote Access
The process of accessing your router while outside of your personal network is commonly referred to as "remote sharing." In order to ensure that your router is capable of accepting remote connections, your first step should be to enable remote sharing on the device itself. This can be accomplished by first navigating to your router's IP address in your web browser. If you are not sure what your router's IP address is, you can typically check on the device itself for this information.
After pointing your browser to your router, you will likely be required to enter a username and password to access configuration settings. After logging in, navigate to the "Remote Management" preferences inside of your router's control panel. The specific terminology here may vary slightly. For example, your router's control panel may label this particular set of features as "Remote Access." Generally speaking, these preferences are typically found within the "Advanced Settings" or similarly worded control set.
After finding these settings, your first step should be to click the necessary button to enable remote access. Once this is done, you will begin the steps needed to create a dynamic DNS.
Router Remote Management Basics
Your next step should be to establish a dynamic DNS. A dynamic DNS helps ensure that your remote access connections can seamlessly integrate with your personal router. The dynamic DNS ensures that, no matter where you may be located, your remote connection can be firmly established. A variety of dynamic DNS providers are available today, some of which offer these services for free. An excellent example of a free-to-use dynamic DNS service is NoIP.
After establishing your dynamic DNS, you will need to add a new hostname as well as a new sub-domain. With this information, return to your router's control panel and copy your DNS and hostname into the DNS settings panel. Once this process is complete, you should be able to access your router remotely by typing in your new domain name followed by the remote port number.
Although 8080 is a common port number for connection, you may choose to change this in order to enhance your security. This is entirely up to you, however, and will not influence the general operation of your remote access system. Given the wide array of potential threats existing online today, however, it could definitely be in your best interests to create an effective security protocol moving forward.