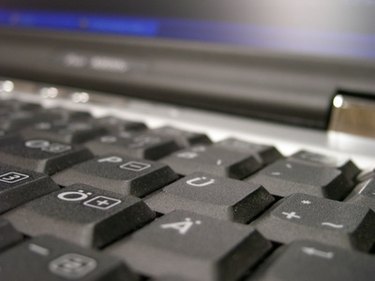 Comcast is one of the nation's leading providers of cable Internet service. Although you typically are allowed to just hook up the cable modem to a nearby computer, you may choose to adjust the default settings of the cable modem. You do not need any additional programs installed on the computer (outside of an Internet browser), and accessing the Comcast cable modem settings only takes a few seconds to complete.
Step 1
Connect the coaxial cable connection bringing in the Internet signal to the "In" port on the back of your modem.
Step 2
Look on the bottom of the Comcast cable modem. Located on the bottom is a sticker with an "http" address listed. You need this full address to access the settings information.
Step 3
Open the Internet browser on your computer.
Step 4
Insert an Ethernet cable into one of the "Out" ports on the modem, then insert the opposite end into the "WAN" port on the computer.
Step 5
Connect the Comcast cable modem to a power source and power it on.
Step 6
Type in the address found under the modem into the URL bar.
Step 7
Press "Enter," and the Comcast cable modem settings will appear on the screen. These settings include whether you have the device connected to a wireless router, username and the IP address. Once you have finished adjusting the settings, click "Save" to keep the adjusted settings.
Things You'll Need
Comcast cable modem

Computer

Ethernet cable