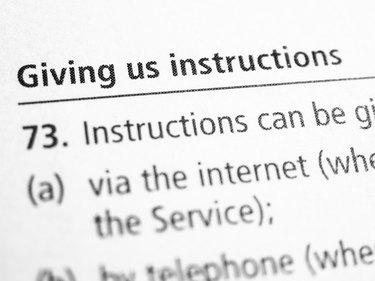 Microsoft Word helps you create a wide range of print-formatted documents, including letters, resumes, labels, brochures and forms. Although its primary focus is the layout and formatting of text, the application also lets you insert images, tables, charts and horizontal rules. If you want to add a bold horizontal rule that runs across the width of your document, Word offers a very simple shortcut to help you insert the line with just a few keystrokes.
Step 1
Navigate to the part of your document where you want the bold line to appear.
Step 2
Press the "Enter" key once to create a blank line.
Step 3
Hold the "Shift" key and then press the "-" key three times to create a string of underscore characters.
Step 4
Release the "Shift" key and then press the "Enter" key. Word automatically generates a full-width bold line.