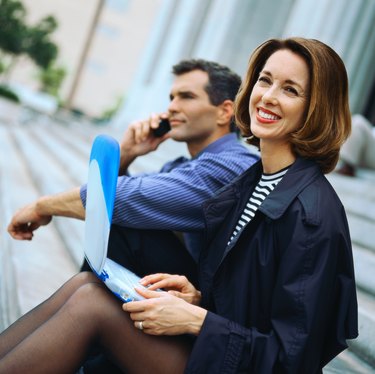 Microsoft Office for Mac includes various document formatting options, such as paragraph, font and image insertion features. The program also includes form field options, allowing you to create forms for readers to fill out. For instance, you can add checkboxes than make a document into a clickable checklist of items.
Step 1
Open a document and click the gear-shaped drop-down menu on the right side of the Ribbon.
Step 2
Select "Ribbon Preferences" from the drop-down menu. A window opens.
Step 3
Click the box next to "Developer" in the Customize section.
Step 4
Click "OK." The Developer tab appears in the tabs list above the Ribbon.
Step 5
Select the "Developer" tab." New buttons appear in the Ribbon.
Step 6
Place your cursor where you want to insert the checkbox.
Step 7
Click "Check Box" in the Ribbon. A checkbox appears.
Step 8
Type text next to the checkbox. Add as many boxes as necessary to complete your checklist.