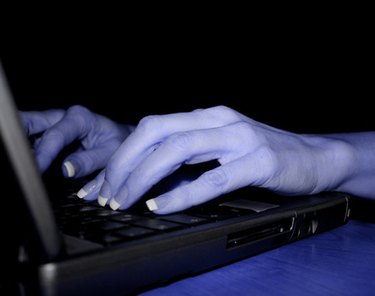 Portable Document Format, or PDF, is a file format commonly used to share electronic documents. The format was created by Adobe and allows you to embed fonts and images in the PDF file, and it also allows you to compress the file to make it smaller and easier to transfer and share. Microsoft Word will allow you insert a PDF file as an image into a Word document. This is useful if you want to include PDF content in a Word document but don't need to edit it.
Embed a PDF
Step 1
Launch Microsoft Word and create a new file or open an existing file.
Step 2
Place your cursor where you want to insert a PDF file and click the "Insert" tab.
Step 3
In the Text group, click "Object."
Step 4
Click "Adobe Acrobat Document" and click "OK."
Step 5
Navigate to and select the PDF you would like to insert.