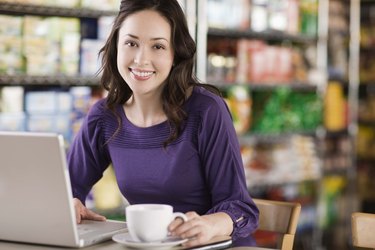 With Adobe Acrobat, you can create, edit and work with PDF files. You can create PDFs in a number of ways; for example, you can drag and drop files into Adobe Acrobat, scan paper documents to PDF and create new PDFs from blank pages. You can also edit PDF files, such as adding text, deleting images and restricting privileges so that users cannot perform certain actions, such as printing PDFs. You can use the TouchUp Object Tool to rotate a text box in a PDF file.
Select and Rotate a Text Box
Step 1
Open the PDF in Adobe Acrobat.
Step 2
Click "Tools," select "Advanced Editing" and choose "TouchUp Object Tool."
Step 3
Click the text that you want to rotate. A bounding box appears around the text.
Step 4
Right-click the text box, and click "Rotate Clockwise" to rotate the text box clockwise or click "Rotate Counterclockwise" to rotate the text counterclockwise.
To rotate text in incremental degrees, select "Rotate Selection," click the text box and drag and drop the pointer to the appropriate location.