FreeNAS is a Unix operating system based on FreeBSD. It's designed to manage hard drives and provide them as network attached storage (NAS). The system is small and requires a small amount of memory since it's geared towards a single purpose. FreeNAS supports a variety of different file systems in the hard drives it manages, including UFS, UFS-EFI, UFS-GPT, FAT32, NTFS, gmirror, graid5 and gvlnum. The default file system used by FreeNAS is UFS, but it can add preformatted drives in any of the supported file systems.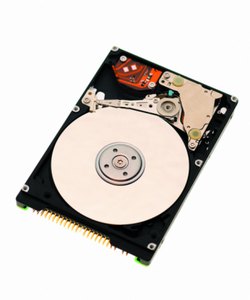 Step
Click the "Disks" menu, then click the "Management" option.
Step
Click the plus sign on the right side of the screen to add a disk.
Step
Click the "Disk" menu, then click the NTFS drive you want to add.
Step
Click the "Preformatted FS" menu and select NTFS.
Step
Click the "Add" button to add the NTFS drive to the storage available in FreeNAS.