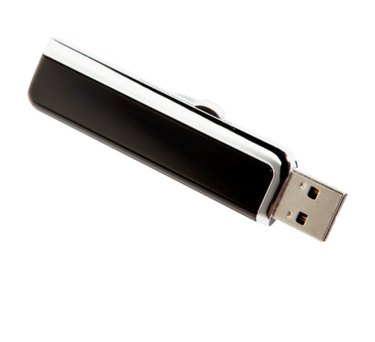 USB flash drives offer a portable stick of memory for storing and transferring computer files. With USB drive-size increasing every year, the format allows transfer of larger and larger files. Due to a limitation in the FAT32 file system, however, a USB drive cannot save a single file over four GB in size by default. Getting around this limitation requires reformatting the flash drive into the NTFS file system that has no such size limit.
Step 1
Insert the USB drive into your computer. Copy any files on the drive onto your computer hard drive, as reformatting requires erasing all data on the USB drive.
Step 2
Open the "Computer" window from the "Start" menu and right-click on your USB drive. Click "Properties."
Step 3
Click the "Policies" tab and select the "Optimize for performance" button. NTFS formatting on a USB stick requires the write-caching enabled by this option. Press "OK" to save the setting.
Step 4
Right-click the USB drive again and click "Format."
Step 5
Open the "File system" pull-down menu and click "NTFS."
Step 6
Uncheck the "Quick Format" box if it is checked.
Step 7
Press "Start" and wait while the drive formats. After completion, you can copy files of any size to your USB drive.