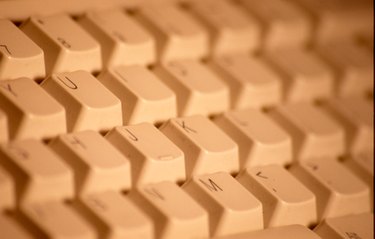 Adding your contact information at the bottom of an email in Microsoft Outlook is a great way to network with contacts and colleagues. The best way to add information such as your email address and phone numbers is with a signature in Outlook. When you create a signature remember that it is better to be more formal that less and keep it simple and to the point.
Step 1
Launch your Outlook application. Click "Tools" in the main menu bar. Scroll down and click "Options."
Step 2
Hit the "Mail Format" tab. Hit the "Signatures" button and then hit "New" button on the next page.
Step 3
Give the new signature a name and type it in the "Enter a name for your new signature" field. The new signature will appear in the box on the left side of the page.
Step 4
Highlight the new signature entry. Use the "Edit Signature" formatting toolbar and the blank body window to create your signature. Type your name, email address and phone number in the body window. Format in such a way that it appears formal and business like.
Step 5
Hit the "OK" button when you are done creating your signature with your contact information.
Step 6
Hit "Insert" in the main menu bar after you have composed a message. Scroll down and click "Signature" and then scroll over and click the name of the signature you just created.