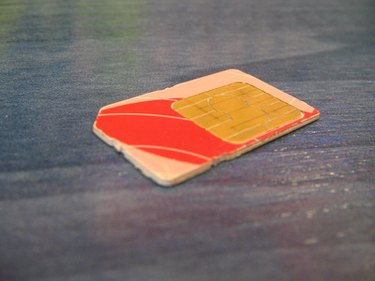 All cell phones that run on GSM-based mobile networks (such as AT&T and T-Mobile) require a SIM card in order to function. This SIM card houses information regarding the phone, including the contact number and recently accessed files. If you want to read this information on a computer system, you typically need a SIM card reader. Although these devices generally cost less than $20, you can create your own SIM card reader using your current cell phone and a USB cable.
Step 1
Open the Internet browser and head over to your cell phone manufacturer's website. Once there, select "Support," then choose the make and model of phone you are using. (Take into consideration that the exact navigation may differ slightly, depending on the website you are using.)
Step 2
Click the "Sync Driver" link, and the connection driver downloads to your computer system.
Step 3
Double-click the downloaded driver to load the installation wizard onto the screen. Accept the end-user agreement, leave the installation name and location as they are, then choose "Install" to install the driver onto the computer.
Step 4
Plug the USB data cable into the USB port on your computer, then insert the opposite end into the power port on your cell phone.
Step 5
Click "Start," then "Computer," and double-click the removable device icon. This loads a window with all the files stored on the cell phone. Select the "SIM" option and the data saved on the SIM card loads in a new window.