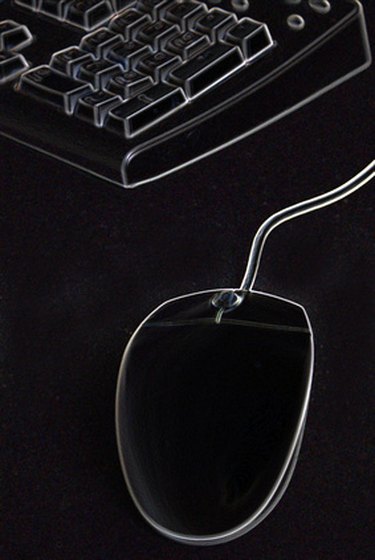 Using Microsoft Office Sharepoint Server enables your team to create websites to share documents and keep track of project tasks, discussions and contacts. Build web pages for your Sharepoint site to communicate project details and other information. Creating a page involves adding web parts, also known as a Web Widgets, which are ASP.NET (a web application framework developed by Microsoft) controls, to the page. The web part allows you to specify (and modify) the appearance and behavior of the web page. For example, you may want to build a web page that contains a clock displaying the time in a particular location.
Step 1
From the "Site Actions" menu, click the "Create" option and then select the "Web Part Page" link, select a format and click the "OK" button. A web part page displays one or more web parts.
Step 2
Enter a name for the page, for example, Clock. Then, select a layout template, for example, choose the "Full Page, Vertical" option. Choose a location to save the page or accept the "Form Templates" default and then click the "Create" button.
Step 3
To add a web part, click the "Add a Web Part" button, which opens in a new window.
Step 4
From "Add Web Parts--Web Page Dialog" box, select a web part. Web parts can be lists and libraries on your site, filters, search functions or directories. For example, click the "Content Editor Web Part" check box and click the "Add" button. Use the Content Editor Web Part to include text, tables and images.
Step 5
Click the "open the tool pane" link and scroll to the right and click the "Source Editor..." button.
Step 6
Type or paste in HyperText Markup Language code to build your page. For example, you can get free code to display a clock from the World Time Server website. Click the "Save" button and then click the "OK" button. Click the "Exit Edit mode" button.
Step 7
To change the location of web parts on a page, from the "Site Actions" menu, click the "Edit Page" option. Drag web parts from one location to another. When you are done, click the "Exit Edit Mode" button.
Step 8
At any future time, you can add additional web parts by clicking the "Site Actions" menu and clicking the "Edit page" option.