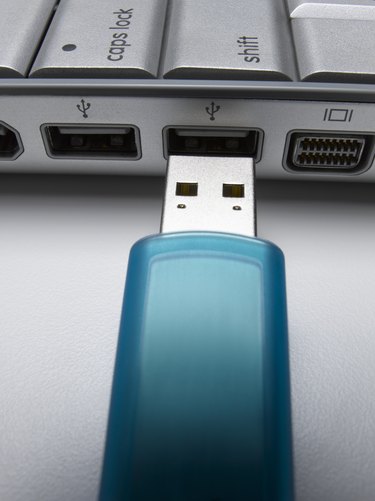 An .NRG file is a proprietary type of "Disk Image" file---which is essentially a full copy of a CD burned onto your hard drive as a single file---created by the Nero Burning ROM CD/DVD burner program. Typically, these types of files would be saved somewhere on your hard drive. If, however, you prefer to make the .NRG file a little more portable, you can also save it onto a flash drive just as easily. Afterward, it can either be mounted in a virtual disk drive such as Daemon Tools or burned to a blank CD.
Step 1
Launch "Nero Burning ROM."
Step 2
Click the "Recorder" menu and select "Choose Recorder."
Step 3
Select the entry titled "Image Recorder," then click "OK."
Step 4
Click the drop-down menu labeled "Output Format" and select ".NRG."
Step 5
Plug your flash drive into a free USB port on your computer and select it as the "destination" when you are prompted by Nero to select where you want to save the .NRG file.
Step 6
Click "Go" to start the burning process. Once it is finished, the .NRG file will have been copied to your flash drive.