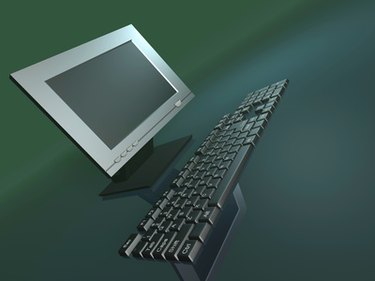 Similar to the ISO file, ECM files are images of physical disks. ECM, which stands for Error Code Modeler, is often used as a way to report problems in a Windows operating system environment. Opening an ECM file can be difficult, as there is not a native program that can read the file. Converting the ECM file to the ISO format will make it much more accepted by many different programs.
Imgburn
Step 1
Download Imgburn and install it. Open the program after the installation has completed.
Step 2
Click "Create image file from files/folders" and the Imgburn menu will appear. Drag your ECM file into the open Imgburn window and it will automatically load into the program.
Step 3
Click the "Destination" icon and choose the location where you want to save the new ISO file. Click the green arrow to start the conversion process.
Nero
Step 1
Download and install Nero. Open Nero after the installation completes.
Step 2
Click "Data Burning" when the Nero menu appears, then click the "Destination Drive" drop-down menu. Click "Image Recorder" and choose the "Browse" button to select a location to save the ISO file.
Step 3
Drag the ECM file into the Nero window and it will be loaded into the program. Click the "Burn" button, and your ECM file will be converted to an ISO.