ISO files are image files that contain information that is saved on discs, such as DVDs or CDs. These types of files cannot be read on their own, as they must be joined with the tracks or other data associated with the ISO file. Burning an ISO file onto a blank disc just to read the image is a lengthy and unnecessary process. VLC Media Player, the software program that "plays everything," opens ISO files, allows you to preview the file in less than one minute and do so for free.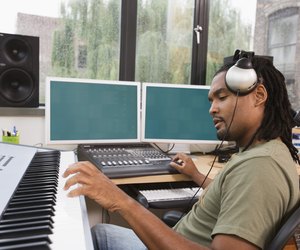 Step
Open VLC Media Player.
Step
Click on "File." Choose "Open File." A window will open inside VLC.
Step
Click the first "Browse" button on the right side of the window. A VLC "Browse" window will open.
Step
Click the name of the ISO file that you want to play. The ISO file will be highlighted.
Step
Click "Open." The ISO file will play in VLC Media Player.