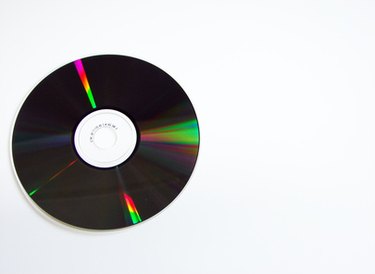 Files in the .M2V format are video only multimedia files in the MPEG-2 digital video codec. The Windows Media Player and the Real Player are some of the programs compatible with the format. You can burn any .M2V file on your computer directly to a DVD using the built-in native burning software in your version of the Windows operating system. Burn the files in the Mastered format for use in DVD players with digital playback capability or other devices.
Step 1
Insert the blank DVD into the computer's disc drive. Wait for the disc to be recognized and the "Auto Play" window to open. Click the "Burn files to data disc" option.
Step 2
Specify a name for the disc and click the "Show Formatting Options" button. Select "Mastered" and click "Next" to format the disc and open a staging folder for the burn.
Step 3
Open the folder that contains the .M2V files you want to burn to the DVD. Click on the files and drag them into the empty staging folder. Hold down "Ctrl" while you click to select multiple files.
Step 4
Click the "Burn To Disc" button on the toolbar to initiate the burn process. The drive will burn the files to the DVD and eject the disc once the process is complete.