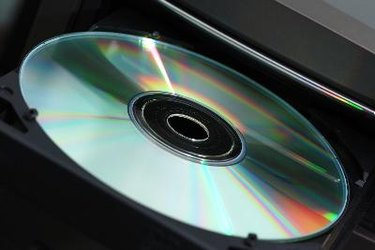 A DVD-RW (rewritable) disc is a standard-sized DVD that can be used and reused as the need arises. This is contrary to a DVD-R (recordable) disc, which can only be used a single time. When you finalize the format of a DVD-RW disc, you close the disc burning session on your computer. This process makes the disc playable in other computers. You can erase the contents of a DVD-RW disc--whether or not it has been finalized.
Step 1
Place the DVD-RW disc into the DVD burner of the computer.
Step 4
Click on the DVD-RW icon.
Step 5
Click "Erase this Disc". Your operating system will delete all of the files on the DVD-RW disc. Once that process is complete, you can reuse the disc.