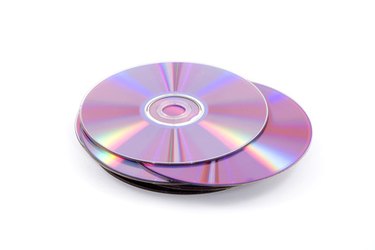 DVD-R or DVD-RAM discs work well for storing large files such as movies and backup files. Unlike rewritable DVD discs, DVD-R discs typically are suitable for burning information a single time. However, you may be able to delete items from a DVD-R disc, if necessary. Check the product specifications supplied with the disc before performing these steps to determine if erasing files will render the disc unusable.
Erase DVD-R Disc on a PC
Step 1
Place the disc in your computer's optical drive.
Step 2
Click the "Start" button and go to "Computer"
Step 3
Right-click the icon that represents your computer's optical drive and select "Erase this disc." Follow the steps in the Erase Disc Wizard to remove the disc's contents. If you want to delete only some files on the disc, double-click the drive icon in "Computer" to show the contents of the disc, select the files you want to delete and click "Delete."
Erase DVD-R Disc on a Mac
Step 1
Insert the disc into your computer's CD/DVD player.
Step 2
Open "Applications/Utilities" and click "Disk Utility."
Step 3
Highlight the disc in the left column and select "Erase."
Step 4
Click "Quick Erase" if you wish to avoid overwriting the previous content and click "Erase."