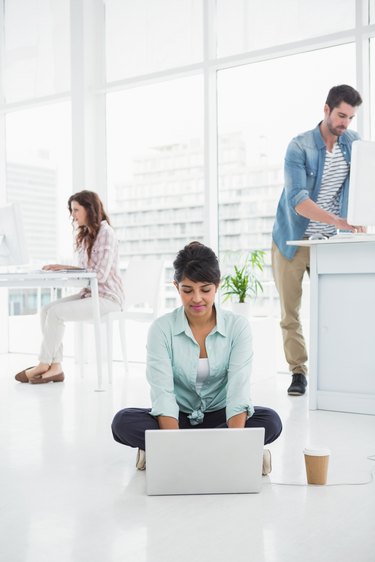 BIN files are a type of archived image file that has been compressed for storage on a computer's hard drive or a CD or DVD. Although BINs are generally associated with Unix-based programs, you may have BIN files that are housing many different file types, including MP4 videos. Converting your BINs is actually a process of "mounting" the image file and un-archiving its contents. There are a number of programs that allow for these conversions, including software like WinISO, MagicISO, and PowerISO--all of which have free trial periods and follow the same basic procedures of opening and extracting a BIN file's contents.
Converting BIN Files
Step 1
Launch your web browser and direct it to one of the BIN conversion download sites. Download and install a free trial or purchase the full software. Agree to the terms of use and run the program.
Step 2
Load your BIN image's contents in your program's main screen by choosing the "Open" or "Mount" option. Select the desired "virtual drive" (BIN file) and wait for the program to read the file's contents.
Step 3
Choose the MP4 you want extracted from the BIN image's contents. (Select the "All Files" option if you want all the stored files extracted.)
Step 4
Select the location on your computer where you want the MP4 saved to and click "OK" or "Extract" to begin the conversion.