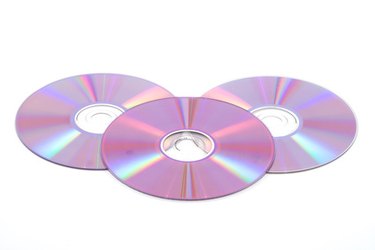 UltraISO is software that burns compact disc and DVDs. UltraISO works with different file formats and burns DVDs with a high performance and accuracy rate. This software program runs at a cheaper price than other commercial software available on the market such as Roxio, Nero and Alcohol 120%. Burning DVDs can save you loads of money when you're considering backing up files and moving data to a mobile form.
Step 1
Insert the blank DVD into your DVD writer drive. Check the disc to ensure that is free of debris and any obstructions that might hinder the writing process. Close the DVD drive and wait for your computer system to recognize the blank disc.
Step 3
Press "Ctrl+O" letter button to bring up the open menu once you're within the UltraISO program. Choose the DVD file that you want to burn onto a physical DVD. Press the "F7" key.
Step 4
Click the "Burn" button and UltraISO will burn the disc. Wait for the program to finish burning the disc and then press "Enter" to close.