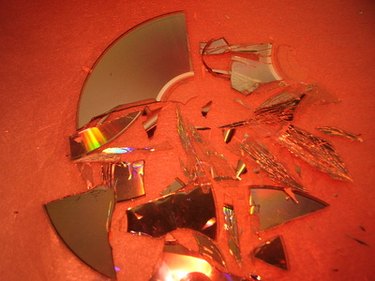 If you download movies from the Internet, you will eventually encounter DVD or movie files saved as ".ISO" image files. These .ISO files are compressed files designed for use with burnable CDs or DVDs. You could burn an .ISO file to a disc and then play it in Windows Media Player. But that is a waste of both money and time. Many freeware applications allow you to mount .ISO files to a virtual CD/DVD drive and play it in Media Player, without ever needing to touch your optical drive.
Step 1
Find and download a free ISO mounting application for Windows. Save the program set-up file to your computer.
Step 2
Open the folder where you saved the ISO mounting program, then double-click the set-up file to start the installer. Follow the prompts on the screen to install the application on your PC. Restart the computer if prompted by the application installer utility.
Step 3
Open "Computer," or "My Computer," and go to the folder that contains the ISO image file you want to play in Windows Media Player. Click and highlight the file name.
Step 4
Right-click on the file name, then move your mouse pointer down to the name of the ISO mounting application. Click the "Mount" option on the pop-up window.
Step 5
Wait for the ISO mounting application to mount the image file and create a new virtual drive letter.
Step 6
Open Windows Media Player. Click the "File/Open" menu option. Browse to the virtual drive letter created by the ISO application and double-click it. Highlight the video file in the virtual drive, then click the "Open" button in the "File – Open" dialog window. Windows Media Player will begin displaying the video file on your screen.