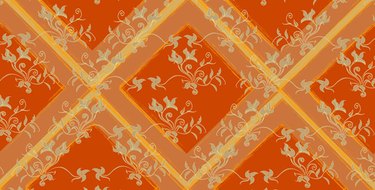 Personalizing your computer is simple when you can easily change the desktop wallpaper to your favorite choice. Unfortunately, if your desktop wallpaper feature is locked, you cannot gain access to your computer's display properties. Thankfully, with a simple subtraction from your computer's registry, you can unlock the offending code and change your wallpaper.
Step 1
Launch the "Start" menu from your computer's desktop and click the "Run" option.
Step 2
Click the text box, then type "regedit" on your keyboard without the quotation marks.
Step 3
Click the "OK" button to open Windows Registry Editor.
Step 4
Double-click the "HKEY_CURRENT_USER" folder from the left-side menu of the Registry Editor and open "Software," "Microsoft," "Windows," "CurrentVersion," "Policies," then "ActiveDesktop."
Step 5
Locate the "NoChangingWallP" registry from the registry list on the center of the open window and double-click it.
Step 6
Highlight the number "1" from under the "Value Data" option and press the backspace key on your computer to delete it.
Step 7
Click the "OK" button to save your changes to the registry.
Step 8
Right-click your computer's desktop and select "Properties."
Step 9
Click the "Desktop" tab at the top of the window, select a desktop background from the list and select "OK" to change the current wallpaper on your computer to the newly selected one.