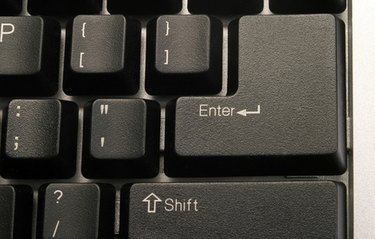 A portable document format (PDF) is a file created for sending and viewing. The PDF format is considered "portable" since it does not require a specific program that you have to purchase and download. Most computers come installed with a PDF reader. If your computer does not have a PDF reader, you can easily download a free one off the Web. If you try out a couple and want to change the reader that opens your PDFs, you can easily change the default program in Windows.
Step 1
Find a PDF and place it on your desktop.
Step 2
Right-click on the file. Scroll down and click "Open With." Depending on your operating system, you may need to click "Choose Program."
Step 3
Click the new PDF program that you want to open all of your PDFs in the list of programs that appear. Click the "Browse" button and find your program if it is not in the list.
Step 4
Put a check mark next to "Always use the selected program to open this kind of file."
Step 5
Click the "OK" button at the bottom of the dialog box.