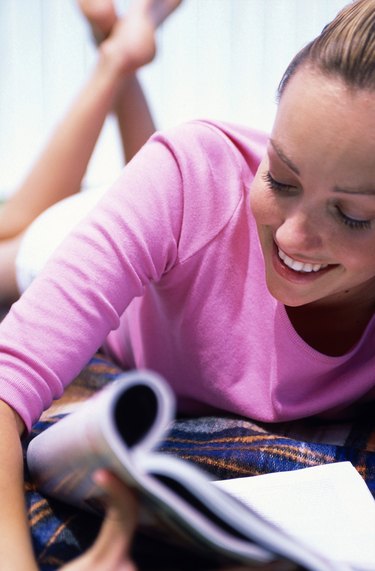 Microsoft Publisher desktop publishing software allows you to design publications in a range of PDF print quality formats. The DPI, dots-per-inch, setting for documents controls the level of print quality, with higher DPI settings offering improved resolution. With Publisher, you can choose the DPI level that best suits the type of publication; for example, a lower DPI for a simple newsletter and a higher DPI for a high-end magazine with professional photographs. To change the DPI setting for a picture in a Microsoft Publisher, use the program's Options tool.
Step 1
Launch Microsoft Publisher. Open the publication or document with the DPI that you want to change.
Step 2
Click the "File" tab in the main menu ribbon. Select "Save and Send" followed by "Create PDF/XPS Document" in the context menu.
Step 3
Click the "Create PDF/XPS" button. Click the "Save as Type" pull-down menu button and click on the "PDF (*.PDF)" option. Type a name for the document into the "File Name" input box. Click the "Options" button to change the document's DPI settings. Publisher offers four standard options with different DPI settings.
Step 4
Click "Minimum" to change the resolution of the picture in the document to a maximum of 96 DPI, which is suitable for on-screen display but not usually high enough for a printed publication.
Step 5
Click "Standard" to change the picture's resolution to a maximum of 150 DPI, which is suitable for a document sent as an email attachment that the recipient intends to print on a computer printer.
Step 6
Select "High Quality" to set the picture resolution to a maximum of 450 DPI for color/grayscale pictures and a maximum of 1,800 DPI for line art images. This setting provides a high quality result for documents printed on a desktop printer or at a copy shop.
Step 7
Select "Commercial Press" to set the highest DPI level, which is again a maximum of 450 DPI for color/grayscale prints, but 3,600 DPI for line art.
Step 8
Click the "OK" button. Click "Publish" to save the document with the changed picture DPI settings.