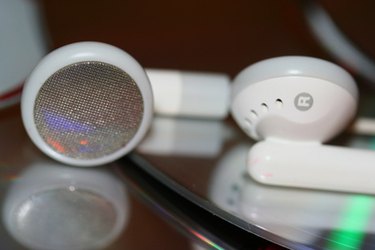 If you lose the charging cord to your iPod, you can no longer directly charge the device from your computer. However, many companies have developed stereos with docks fitted for the iPod that not only play your music but charge the MP3 player as well. With a docking system, keep your iPod alive until you can get your hands on a new USB cord or AC adapter.
Step 1
Make sure that the stereo system is plugged in. Without electricity for your iPod to feed from, it will not charge.
Step 2
Remove the cover from the dock (if your stereo came with one).
Step 3
Place your iPod onto the dock, ensuring that it fits properly and is connected to the stereo. Check to see if your stereo recognizes the device and can play songs from the MP3 player as a way to verify the connection.
Step 4
Allow up to three hours for your iPod to fully charge depending on how much battery life was left when you originally plugged it in.