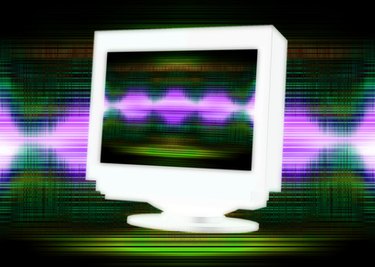 Accessing deleted temporary Internet files on your computer can be done with only a few clicks. These are instructions for a PC running an Internet Explorer browser. While you are recovering deleted files, you can also adjust your settings for how long the Internet history stays available or permanently delete files if you are done using them.
Step 1
Go to your browser's home page. There is a toolbar across the top of your page (or in the corner on some home pages). Click on the icon that says "Tools."
Step 2
Bring the menu up and click on "Internet Options" to bring up a second menu of choices.
Step 3
Click on "Browsing History" and then go under "Settings."
Step 4
Go under "View Files." This is where your computer's cookies can be accessed and you can now view all the sites that have been clicked on even if the history has been erased.
Step 5
At this point after you view your files you may decide you'd like to delete them permanently. If so, click out of that menu and go back to the "Internet Options" box. Under "Browsing History", click "Delete." It will ask you which files you want to erase and which you want to keep. Click the ones you are erasing, then click "Delete."