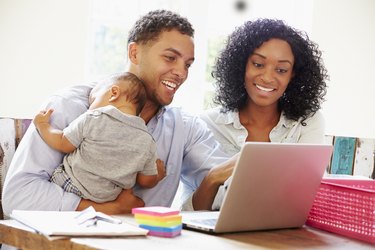 Cookies are packets of information picked up when a computers user visits certain websites. The cookies are stored in the individual's Web browser and contain tracking and preference data. Merchants use cookies to develop user statistics. Cookies also store user preferences and are necessary for shopping cart use on the Internet. It is important to know how to locate where cookies are stored on your computer for security purposes.
How to Find Cookies on IE
Step 2
Click "Tools" on the main toolbar and choose "Internet Options."
Step 3
Click on "Settings" under "Browsing History."
Step 4
Click "View Files" in the "Temporary Internet Files" box. A window will open containing a long list of files, those files are the cookies stored on your computer
How to Find Cookies on Firefox
Step 2
Click "Options" under the "Tools" tab.
Step 4
Click "Show Cookies." A box will appear containing a list of all the cookies stored in the Firefox browser.