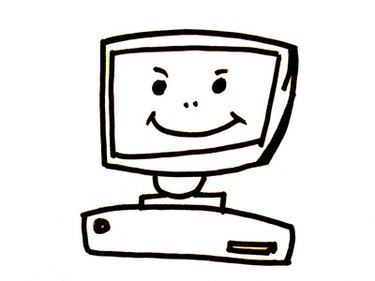 You are browsing the Internet and have forgotten your password to a certain site. Many have set up their computers to store and enter passwords into websites to save time. These passwords are asterisked and no one can read them. Computers store some of the information in the Control Panel of a computer, while other information is saved directly through your browser. If you are using Internet Explorer, the browser does not have the capability to show you all of the listed passwords saved on the computer. However, Firefox does.
Step 1
Click "Start," "Control Panel" to search your computer for the password.
Step 2
Click "User Accounts." A dialog box will open. Click the account for which you would like to view the passwords.
Step 3
Click "Stored User Names" and "Passwords" or "Manage Your Network Passwords," depending on which platform of Windows you are using. All of your stored passwords are listed. You can edit, add and delete the passwords listed. If the password you are looking for is not displayed here, continue to the next steps.
Step 4
Open your browser and click "Tools," "Options" if you are using an Internet browser other than Internet Explorer.
Step 5
Select the "Privacy" button and then select the "Passwords" tab.
Step 6
Click the "View Saved Passwords" button. The domain and the password will be listed for you.