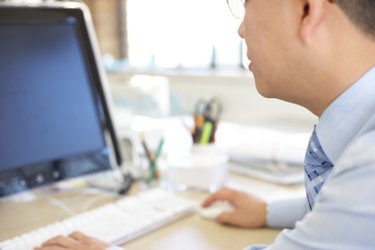 AOL member profiles are kept in a member directory stored on the AOL Web servers and are accessible to anyone with an Internet connection. Use your Web browser to check on the details of your profile or the profile of someone you know.
Step 1
Open your Web browser and visit the AOL Lifestream website.
Step 2
Click "Sign In" to sign into your AOL account using your AOL email address and password, your AOL Instant Messenger email address and password, or your Facebook email address and password. If you don't have any of these three sets of information, click "Sign Up" to create a free Lifestream account.
Step 3
Click "People" at the top of your account page. Type the full name or screen name of the profile you're trying to check into the "Search" box. Click the "Search" button. If only one profile matches the information you provided, that profile will load on screen. If multiple profiles match, you will be given a listing of search results. Click the icon for the appropriate profile to check its contents.