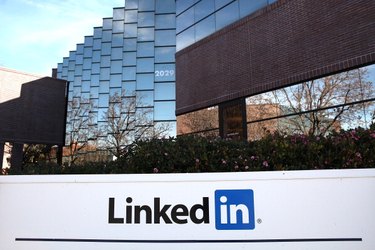 Linkedin is a social networking site that caters to professionals. Similar to Facebook, Linkedin allows users to have both a public and a private profile. The public profile can be viewed by anyone, though certain information (such as contact details and birthdays) are omitted. The private profile is only available to those who are connected to the individual, and will list any relevant contact details, and any personal information the Linkedin user decides to type in. The only way to find someone's birthday on Linkedin is to go to their profile.
Step 1
Log in to your Linkedin account.
Step 2
Click on one of your contacts.
Step 3
Check under the "Personal Information" category to see if they've listed their birthday. If they haven't, you can ask them their birthday, but they can choose to keep it private.