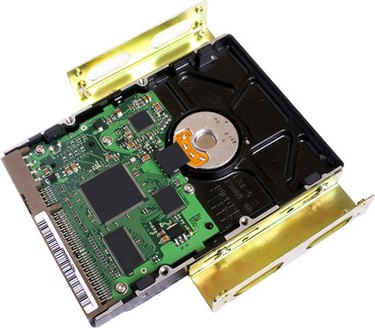 Your computer cache holds temporary Internet files on your hard drive and in your random access memory (RAM). Although your computer gets its speed from the RAM, the hard drive provides necessary storage for all of your files, programs and temporary files. Your hard disk cache enables you to continuously access your temporary Internet files. Frequently used files are stored in your cache. Your cache can become too full and significantly slow your computer down. It is necessary to clear your cache often so your computer keeps running at top speed.
Internet Explorer 7 and 8
Step 1
Click the "Start" button in the bottom-left corner of your computer screen. Select your "Control Panel."
Step 2
Select "Internet options" by double-clicking on it, and then click on the "General" tab to open your options.
Step 3
Look under "Browsing history" and click the "Delete" button. Remove the checkmarks in every box in Internet Explorer 8 except the one next to "Temporary Internet files."
Step 4
Click "Close" and "OK" in Internet Explorer 7. Click "Cancel" and "OK" in Internet Explorer 8. Restart your browser.
Mozilla Firefox 3.0
Step 1
Open your browser and click on "Tools" and "Options" at the top of the page.
Step 2
Click "Privacy" and then scroll to "Private data section" to click on "Settings." This will open the window that will allow you to clear your history.
Step 3
Uncheck "Cookies" and "Save Passwords" and then click "OK."
Step 4
Click on "Clear private data now" and then "OK" to clear your cache and close the window.
Google Chrome
Step 1
Open your browser and click on the wrench icon located in the upper-right corner of your screen.
Step 2
Select "Clear browsing data…"
Step 3
Select "Empty the cache" to delete your hard drive cache. You can also choose to remove your download history, delete your cookies and clear any passwords that have been saved on your system.
Step 4
Click on "Clear browsing data" after you have selected all the history you want to delete.