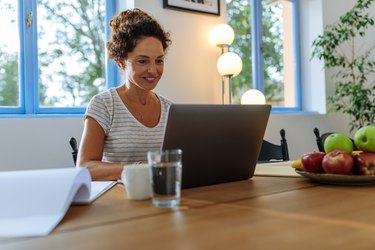 There are plenty of reasons why you'd want to clear your browsing data. Maybe you've been cyber stalking your ex and don't want your partner to know, maybe you took a deep dive on an embarrassing topic, or maybe you've been doing what most people do when they want to clear their history: looking at porn. Whatever your reason, there's no shame in keeping your browsing data private.
Google just made it much easier to quickly clear your recent browsing history when using Chrome. All you have to do is click the three dots in the top-right corner of your Chrome browser and tap "clear browsing data." This will delete the previous 15 minutes of your browsing activity. The new tool is only available on Android for now.
In a blog post about security updates, Google included a GIF to show how quick and easy it is to delete your browsing history.
And that's it. Delete away.